Drive Innovative Solutions
Be it SQL Server Administration, MySQL Database Administration, Postgres admin, or the services of an expert Oracle DBA, we cover them all. Our highly skilled database administrators are adept with tools and platforms such as PHPMyAdmin, SQL Server Management Studio, Visual Studio Code, Oracle RDBMS, dbatools, Salesforce, DevOps. You can bank on our cutting-edge capabilities to ensure uninterrupted and secure data access.
We understand and prioritize your business needs and provide you with round-the-clock services.
The Scope of our Services
Our services are broad-ranging. Our Consultants and Database Administrators empower you to align your critical operations with augmented performance. We take care of everything from administration, maintenance, expansion, infrastructure upgrade, integration, performance optimization, monitoring, and security of your databases.
How we Manage your Database
Distributed Availability of Databases
We decentralize your database, so it is available from multiple access points. This distributed nature of your database is achieved through its replication across multiple in-house locations.
Performance Optimization of your Databases
Your databases need to be optimized from time to time so they deliver their peak performance. We regularly scan your databases for any issues and resolve any issues that may interfere with your databases' performance.
Implementing Upgrades
We Help you Invest in the Right Insurance to Secure Your Assets and Future
Implementing the latest upgrades on databases is an integral part of extracting optimal performance from them. We routinely implement upgrades by assessing your database configurations. We support upgrades across diverse operating systems and database infrastructures. This makes the implementation of upgrades a very flexible experience for you and you can scale your business operations accordingly.
Managing Security
We perform routine auditing of your databases to check for potential vulnerabilities. Vulnerabilities, if any, are addressed by the application of security patches. We schedule regular rollouts of security patches and apply them to protect the integrity of your databases. Our expert in-house team is highly equipped to proactively monitor any error log files generated by databases and audit them rigorously to immediately eliminate vulnerabilities. You can hence rest assured of data integrity.
Maintenance
We are proactive with our database administration workflow. We routinely take care of your database maintenance and ensure that it functions optimally.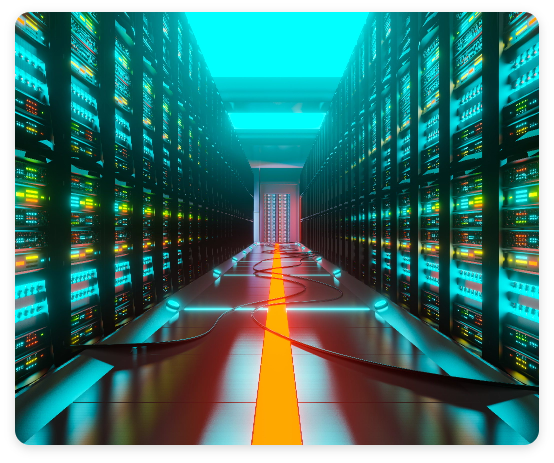 Integration and Migration
We have far-reaching capacities in database administration and management. You can bank on us to safely migrate your databases across diverse database environments. We also help you with integrating multiple databases with a single database.
Industries We Cover
Our services cover a broad range of industries. We have our well-established presence across:
Information Technology
Energy
Agriculture
A Real Estate
Tourism and Hospitality
Financial Services
Healthcare, and more.